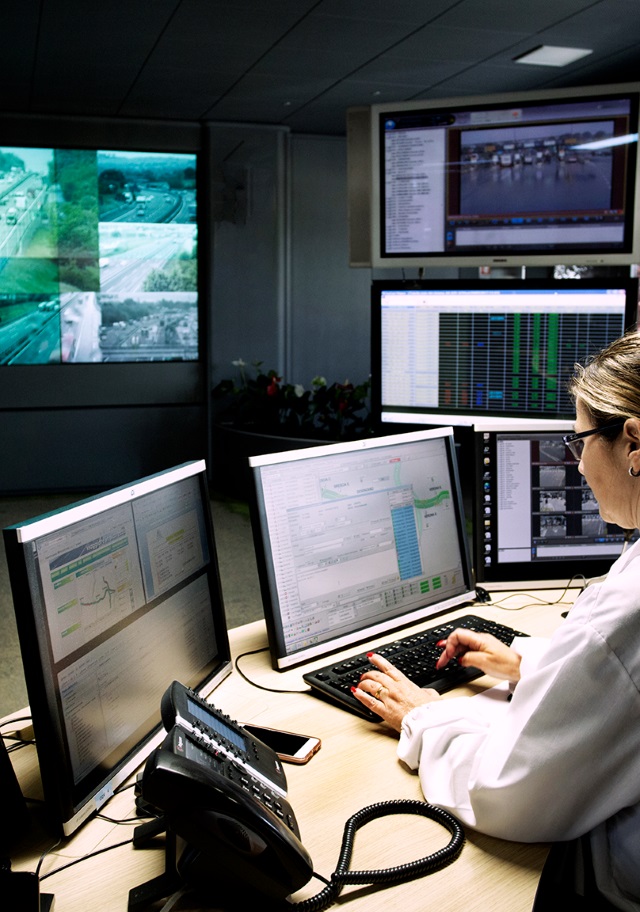 A4 Mobility
Reliability and service continuity
We design, create and develop advanced road mobility systems, guaranteeing comprehensive assistance and support to Customers:
SYSTEM INTEGRATION
MONITORING AND MAINTENANCE
APPLICATION DEVELOPMENT
DISCOVER OUR SERVICES
INTELLIGENT TRANSPORT SYSTEMS
TRAFFIC CONTROL
Our challenge is increasingly focused on offering solutions that can keep traffic flowing smoothly at the same time as keeping the environmental impact of harmful emissions under control or, even better, reducing it.
PAYMENTS
We provide assistance for every phase of the toll process: we design, implement and maintain a wide range of toll solutions, from more traditional systems to the more modern All Electronic Tolling solutions.
SECURITY AND ACCESS CONTROL
We integrate consolidated skills and experience in designing, implementing and managing security and access control systems.
WE WORK TO IMPROVE OUR SERVICES EVERY DAY
in order to effectively meet the needs of our customers
OUR OBJECTIVES
1
To measure the level of customer satisfaction and how it evolves over time
2
To identify the company's critical areas and customer expectations
3
To improve services and the company processes that control them
4
To anticipate and manage customer expectations
5
To strengthen corporate culture regarding customer support at all levels
6
To regularly monitor company performance